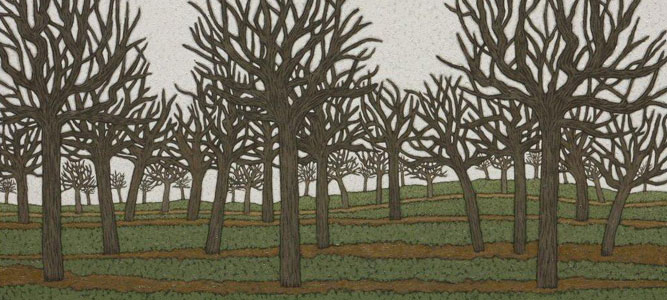 Handmark Gallery
Since 1980 Handmark Gallery has encouraged an extraordinary range of talents from the Tasmanian art and craft movements. The most successful of these artists are now represented in national and international galleries, and in many private and government collections.
Director Allanah Dopson, who inaugurated Tasmanian Living Artists' Week in 2002, is recognised throughout Australia for her knowledge of Tasmanian artists.
Works by new and established artists and craftspeople are represented at solo and at group exhibitions throughout the year. The gallery maintains a varied stock of ceramics, glass, jewellery, wood and textiles, together with paintings, works on paper and sculpture.
It exports pieces all over the world to collectors and clients who continue to place regular orders with its unique list of gallery artists. This website seeks to expand the knowledge of Tasmanian craft and art to an even wider audience by means of a regular update of works, information, brief resumes and illustrations.
Opening hours are from 10am to 6pm daily throughout summer.