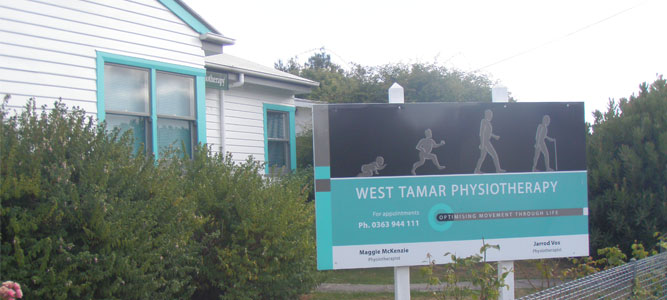 West Tamar Physiotherapy
Specialising in stroke, neuro & paediatric rehab, musculo skeletal disorders, sports injuries & aquatic exercise classes.
West Tamar Physiotherapy provides assessment, treatment and rehabilitation, to optimise quality movement in a healthy lifestyle. We place great emphasis on assisting our clients to achieve their goals with a team orientated approach.
Maggie McKenzie is a leader in this field, providing support and rehabilitation for the following in adults and children:
– Traumatic and acquired brain injury
– Stroke
– Vestibular disorders
– M.S. and Parkinsons Disease
– Cerebral Palsy
– Motor Neuron Disease
Maggie graduated from the West Australian Institute of Technology in 1981. She has worked in a variety of fields, but her main interest is in Paediatric and Neuro Physiotherapy. Maggie has worked in the West Tamar for 20 years and is committed to supporting small businesses in this great region.
West Tamar Physiotherapy
7 Glen Ard Mohr Road Exeter, Tasmania Phone: (03) 6394 4111 Fax: (03) 6394 4144 Email:
wtphysio@bigpond.net.au
www.westtamarphysio.com.au