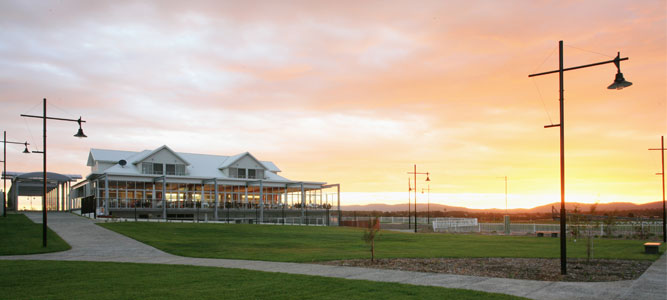 York Cove
York Cove resort pays homage to Tasmanian produce
TASMANIA'S enviable produce is the main character on the menu at the popular Peppers York Cove restaurant.
Seasonal produce dictates the offerings at the George Town restaurant and accommodation destination, matched with local wines and boutique beers.
Executive chef Jason Smith and sous chef James Nicol describe the fare as "modern Australian" with a hint of Italian. "We don't re-create the wheel here, but we turn the wheel different ways," Jason says. "We do our very best to source within the region itself, so the menu is based on seasonality. We prepare about 85 per cent of it every day and most dishes have only five or six elements, but each with an important role to play."
From the simple (but divine) beer battered market fish to the complexity of the honey and aniseed pork belly or the salt and pepper calamari served on a bed of orecchiette (house-made pasta), parmesan, spinach and chorizo – the menu is sympathetic to the integrity of the state's produce.
Little wonder – Jason learnt his trade under the eye of renowned chef Daniel Alps at Strathlyn before traveling the east coast of Australia, adding to his expertise at a handful of establishments along the way. The experience cemented the value of Tasmania's produce in his mind.
"I think a lot of Tasmanians do have the care factor about our local produce," he says. "For us not to use it would, I guess, be a little bit disrespectful to them."
The sun-drenched dining room boasts 180-degree views across the river, township and marina, and is at once inviting and sophisticated, with crisp, modern décor in red, white and grey, the kitchen in clear view and a large casual lounge area. Floor to ceiling windows allow grand views, making the wait for lunch seem like a heartbeat. Match this with the warm and friendly service, and you get a glimpse of the tight team that keeps Peppers York Cove resort ticking, from the event management (weddings, conferences, receptions) to the house-keepers, wait staff and chefs.
Read more about the dining experience at York Cover in the Spring/Summer 2012 issue of Tasmanian Life Magazine
Words: Claire Van Ryn
Images: Supplied by York Cove