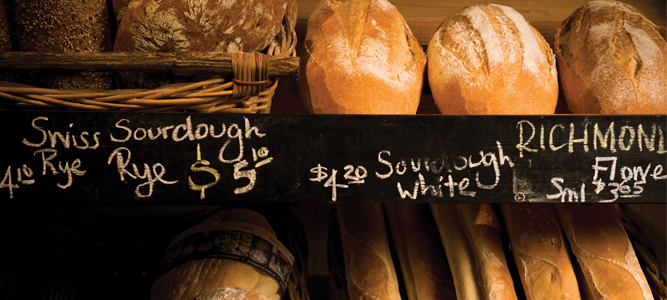 Wursthaus Kitchen
A deli, a butcher/charcuterie, a catering kitchen, a cooking school and a premium wine and cheese shop, all under one roof in the heart of Hobart's Salamanca.
At WURSTHAUS KITCHEN we stock only the highest quality local and imported products.
If you appreciate fine food and wine, this is your one-stop shop.
ABOUT US
The Wursthaus Kitchen is one of Australia's great gourmet food stores because it is run by people who have made food and wine their life.
We are a team of butchers, chefs, waiters and sommeliers – a dynamic combination of expertise that allows us to source and provide the best produce from Tasmania and around the world.
OUR HISTORY
Wursthaus was established in 1985 as a local butcher, specialising in the making of traditional and innovative charcuterie and smallgoods. From humble beginnings it quickly outgrew its original Lenah Valley shop. The main retail store is now in Hobart's Salamanca precinct. The manufacturing and wholesale business is based at Cambridge and there is a second retail store in Launceston.
Wursthaus Kitchen has expanded its product range to become more than just a deli/butchery. From foie gras, truffles, Joselitho Jamon and champagne, to Tasmanian saffron, King Island Black Angus beef, single-vineyard Pinot Noir and, of course, the humble sausage, the 'wurst' ! Wursthaus Kitchen has it all.
PETER TRIOLI
Owner Peter Trioli has worked in the food, hospitality and wine trade since 1975.
For four years he was based in Europe, with a stint at the Dorchester hotel in London, and also in Paris, working at the Sheraton Montparnasse and as head-waiter/sommelier at the Terminus restaurant of the Hotel Concorde, St. Lazar.
On returning to Australia Peter worked in Melbourne and Sydney with WIV, one of the country's largest wine importing businesses, eventually becoming National Sales Manager.
In 2003, after 18 years with the group, Peter decided to go it alone and to buy the leading Tasmanian food and wine store, the Wursthaus Kitchen.
Peter's aim is to maintain the reputation of Wursthaus as the premium showcase of Tasmanian produce, as well as providing his customers with the finest food and wine produce that the world has to offer.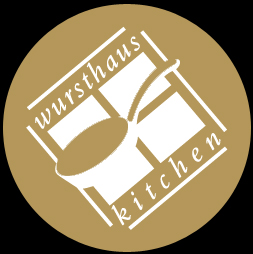 1 Montpelier Retreat, Battery Point, Hobart, Tasmania 7004
T: 03 6224-0644
F: 03 6224-0515
www.wursthauskitchen.com.au