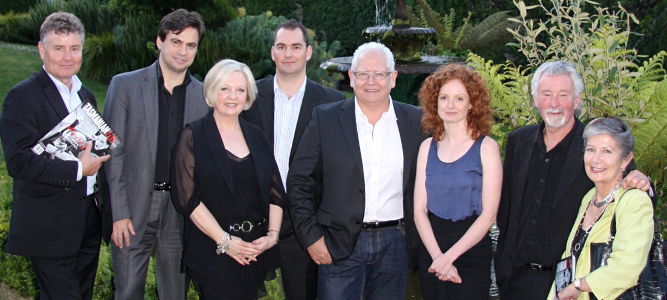 Tasmanian Life Launch Party
An elegant crowd gathered on a perfect evening last Wednesday the 23rd of November for the first of many Networking Events for Tasmanian Life Magazine. This one was different though, it marked the launch of the digital and printed publication, Tasmanian Life Magazine.
A fully interactive publication, the first of its kind in Australia will be established and grow as advertisers and associated businesses display the small QR Code on their premises', which can be scanned by any Smart Phone, and voila, they will be taken direct to the corresponding page on the website with all the information available to them in the blink of an eye.
Each QR Code is unique and will relate to a specific business or story. This all made possible by Razor Brand Agency. Director, Didier Grossemy explained this emerging technology to the enthusiastic crowd at Cascade Gardens, a picturesque setting for the launch party. Proud sponsors Cascade and The Wursthaus Kitchen provided a stunning venue and refreshments where over 200 people gathered and enjoyed jazz by Dean Stevenson's trio in a vibrant atmosphere.
The Tasmanian Life Team would very much like to thank all those who attended and made it such a special evening to share and remember. We look forward to your continued support and urge you to buy a copy of the new look Tasmanian Life out early December, just in time for some holiday reading. We take this opportunity to wish you a safe and happy Christmas and Festive Season and encourage you to make it to our next networking event.
Photography: Helena Blundell at Reflective Image