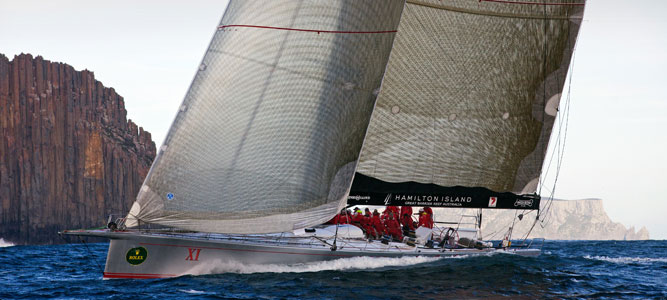 Rolex Sydney to Hobart Yacht Race
Friends and families watching the start of the Rolex Sydney Hobart Yacht Race while enjoying tasty Christmas leftovers is a great Australian Boxing Day tradition.
At 1pm on 26 December the expected international fleet of 90 yachts and their brave crews will be farewelled from the world famous Sydney Harbour by the roar of cannon fire and a 300,000 strong spectator crowd.
Included in this year's line-up will be two hundred footers – Bob Oatley's Wild Oats XI, aiming for a 6th line honours win, and Anthony Bell's Investec Loyal. Eighteen year-old round-the-world sailor Jessica Watson will join one of the youngest crews to ever contest the ocean classic onboard Ella Bache – Another Challenge.
The Seven Network's live telecast and live webcast at Yahoo!7 http://au.sports.yahoo.com/ starts at 12.30pm and will offer a close-up view of the action and expert commentary.
To follow the fleet as they head south to Hobart go to www.rolexsydneyhobart.com for every yacht's position and speed over the 628 nautical mile course, their expected finish time and all the news reports and images from one of Australia's greatest sporting icons.