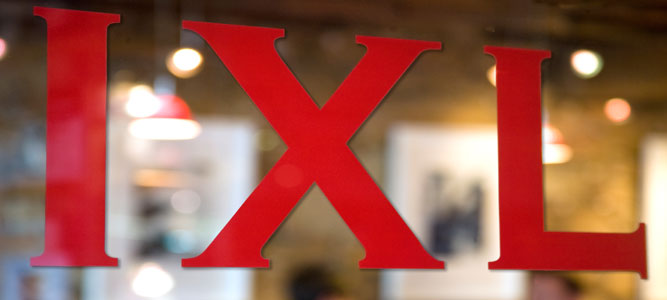 IXL Long Bar
Have you tried a 'Jam Tin Harry'? I am at the IXL Long Bar at the IXL Art Hotel, talking with Jake Snepvangers, the bar's leading cocktail maker and manager. Jake started his hospitality career whilst going through university at UTAS, where he graduated with a degree in marketing and entrepreneurship.
'A love of creating', is what it's all about, and this has been the driving force behind his motivation to create a place for relaxing and entertainment, which is both unique and exciting.
A keen cook, he loves to create and is adamant about tasting what he produces. On any busy night he could have five to six staff creating in the order of 50 to 60 cocktails. He has won the accolade of being ranked fifth out of 38 competing bars in the Cocktail World Cup! His winning entry was the Jam Tin Harry, Henry Jones's nickname. Henry worked his way up from the shop floor to be the owner and creator of IXL Jam, right here in Hobart. In fact the first jam was created in the part of the building that is now the IXL Long Bar.
Jake found inspiration in this fact by serving his winning entry of blazed raspberries, fresh peach, lime, mint, cinnamon, Manuka vodka and ice in a glass IXL jam jar.
His entrepreneurial skills have boosted the reputation of the bar, which is now seen as the place to meet. Top jazz musicians play there on Thursday through to Saturday night from 6pm to 9pm, with some guests booking at The Henry Jones Art Hotel just for the chance to come and visit. Jake proudly claims that some international visitors, who have now become friends, travel each year to come back to the IXL Long Bar.
Service and creativity are the norm, with no particular cocktail being seen as passé, which might happen elsewhere. However, Jake and his team create in an entirely different light, transforming what might have been considered very 80s into a totally new and exciting cocktail creation. The team will also make anything to order to satisfy the discerning client.
Jake's enthusiasm is infectious and I leave feeling sure that he will achieve further success before he leaves for his travels abroad next year. I sincerely hope that he will return in the not-too-distant future!
Words: Claire Andrews.
Images : ¬Courtesy of henry jones & IXL.