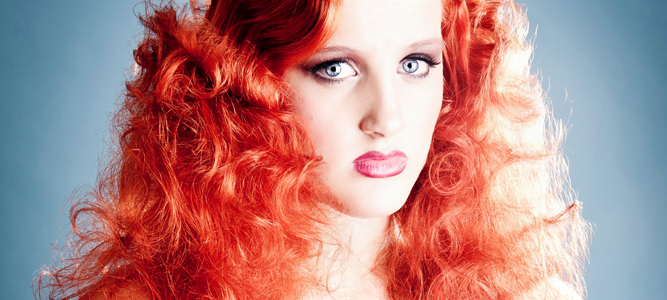 Goodbye Summer, Hello Autumn
Now that summer is coming to an end, it's time to re-examine our look for autumn. This includes our hair as well as make-up and fashion. Throughout summer the sun gives our hair a beating, drying it out, bleaching out colour and potentially giving it a washed-out look. But of course, the dawn of a new season is also a good excuse for a total change.
Autumn colours steer towards the darker, deeper, richer tones and often include auburns, reds and chocolates. For those who are diehard blondes, now is the time to tone the blonde down a bit and give your hair a bleach break. Amp up your reds if you are a redhead, or get your chocolate browns back to the glossy, rich tones they should be.
Of course not all colours suit every person, with certain colours working better than others, depending on a person's skin tone. Cool, dark glossy browns are the key to the autumn trends, working particularly well on people with pale or olive skin.
ADVICE: If you've got a warm skin tone avoid reddish browns and chestnut hues, as these will give your skin a pink tinge.
Blonde hair can look great combined with the colours and fabrics of an autumnal wardrobe. Choose between the beige-vanilla shades to add a little warmth, or if you're keen on a statement style, go cool with an icy crystal blonde.
ADVICE: Balance out olive skin by opting for ash tones.
Black is a key trend this autumn (and every other season), with the pale skins of Cate Blanchett and Dita Von Teese turning to cool blacks, laced with inky purple and blue undertones. ADVICE: High gloss is the key to taking this shade from grunge to glamour.
Red supremacy continues into the autumn, with a shade for everyone. There's everything from pillarbox red to peachy, and red is a great way to stand out from the crowd.
ADVICE: Be warned, it's a big change and not one for the fainthearted.
A new colour trend that is gaining in popularity is Ombre hair (also called stretching). Ombre hair refers to hair colour fading from dark to light, or vice versa. Instead of the colour starting from the roots, it gradually becomes lighter, or darker, towards the ends. The French word 'ombre' means shadow or shade.
If you feel your long locks are going nowhere, then introduce knots and twists, or loose waves to inject some high glamour. Alternatively, if you're thinking about losing some hair, then go for a sleek style and let the parting do the talking.
Of course, let's not forget about the men. Men's style is all about 40s flair. A short back and sides with a textured top is flexible for day and night, with the option of a vintage Hollywood slick back for those channelling their inner Clark Gable.
Words: Scott Trousselot