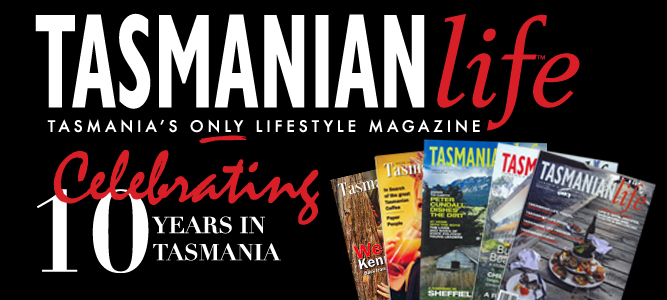 Celebrating 10 Years in Tasmania
Tasmanian Life Magazine invites readers to join with us in celebrating ten years in print in Tasmania.
Started in the north of the state, our iconic magazine has had a difficult but proud history. We are delighted to bring such a high quality and interesting magazine to our island state.
Tasmania is unique, and we are continually sourcing amazing stories about Tasmanians doing extraordinary things. We have a great team bringing you this latest and very contemporary version of our well-loved magazine.
For the first time we are being distributed to various parts of the mainland, which is very exciting. This is a great opportunity to showcase our picture-perfect, postcard state.
Please join with us in this celebration and support Tasmanian Life Magazine, so that it may grow and continue to bring you the very best.