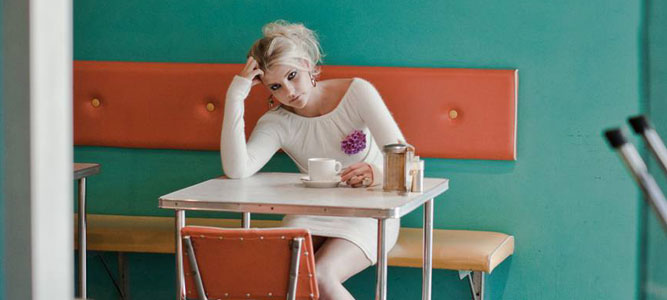 Boutique Trends
The fashion balancing act can be difficult. Copying a look straight from the catwalk may end in an uncomfortable night as you negotiate the inventive outfit and explain its inspiration, assuring those with puzzled looks on their faces that this is indeed all the rage in Paris. Style versus comfort is the ongoing dilemma women face in a world where image is everything and time is short. Fortunately there is help for those attempting to resist questionable trends and still stay atop the fashion pack. In Tasmania we are blessed with a fashion scene that both embraces mainland trends and its own creative style. Locally owned boutiques have sprung up in recent years, much to the delight of customers. In Hobart, four stores in particular have gathered a following because the women who own these boutiques believe fashion needn't be a challenge, rather an enjoyable pursuit of individuality.
Criterion Street has become a bustling little hamlet of Hobart's CBD which features cafes, a bookstore, jewellers, a beautician and two unique spaces in which to find an outfit. Pitbull Mansion and Billie-Jo are boutiques that tempt patrons in off the pavement with trendy threads and obliging service. The two are similar in that their owners, both locals, recognised a gap in the market for distinctive fashion. "There is definitely a niche group of people who love what we have. Someone who wants something a little bit different will come to us," says Chontelle Cripps, owner of Pitbull Mansion. The business, where products are a mix of luxury and functionality, was established as an online store in 2006 but soon Chontelle took the plunge and opened a shopfront to go with the online store in 2010. It could easily be squeezed into a bustling Melbourne alleyway, stocking contemporary men's and women's clothing and accessories. "We focus on less mainstream labels, a mix of high end, rare and hard to find pieces as well as a few more accessible pieces price-wise," says Chontelle, whose fashion philosophy is reflected in the quality of her products.
A few doors down is Billie-Jo, a shop which owner Billie-Jo McKibben says caters for everyone. "Our customer base is so broad, from young teens to grandmothers." Initially this group was much smaller, however since opening in 2007 the boutique has had to adapt to the demands of customers seeking quality, unique items – a process of change that is necessary, says Billie-Jo. An importance is placed on tailoring with an in-house alteration service. As with any good boutique, there is a great deal of emphasis placed on customer service, interaction and feedback. This must be having a positive effect, as the boutique is abuzz with people perusing a wide range of statement pieces and quality basics.
Proving hard work pays off, and setting the style bar for others, is Annabelle Bickford, whose women's boutique, Belle and Paige has stood glamorously on Liverpool Street since 2003. "We try to have labels that no one else has. And especially if they're made in Australia, the customers love that," Annabelle says. Racks of statement pieces are only ever ordered in small amounts, to avoid seeing them everywhere. While Annabelle says terracotta, caramel and navy will be colours to watch in upcoming seasons, she maintains a personal approach must be taken toward fashion.
Just down the road in Liverpool Street is Luxe boutique, owned by Kristin and Eddie Lawrence. Their target market is 30+ and again the emphasis is on distinctive labels and beautifully made tailored clothes. Luxe has everything from jackets and dresses to Boho-chic hand-crocheted pieces. The elegant surrounds are a backdrop for the sophisticated styles that feature beautiful fabrics and textures. Kristen says that Morrison would be the biggest label they carry. They also feature Aesop, and Dinosaur Designs jewellery. Camper shoes are another staple.