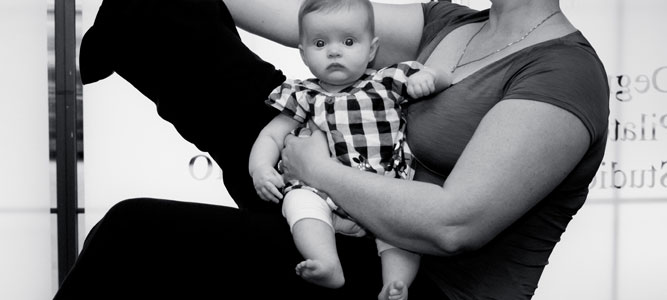 3 Degrees Pilates
Pilates: The thinking person's workout!
Come and change your body by degrees at 3 Degrees Pilates Studio…
Peta and her team at 3 Degrees Pilates Studio can help to change and strengthen your body. Pilates is a method of exercise that is beneficial for all ages, body types and fitness levels, incorporating a series of movements that engage body and mind. By engaging the mind and body, Pilates is also a recognized stress reliever.
Beginner, intermediate and advanced levels are catered for at the well equipped studio in Sandy Bay using a mix of traditional and contemporary Pilates. The methods incorporate dynamic and controlled movements using mat work and varied apparatus.
The exercises are supervised by the extensively trained and certified teachers at the studio and can help you to achieve individual exercise goals. Many of the small therapeutic movements can be modified for people recovering from injuries, or intensified to enhance the development of elite athletes. While you can participate in group mat classes, you can also choose to have a specially designed program to cater for your particular needs. For example, if you are a golfer, Pilates will help to increase your core strength in order to improve your posture, control and swing.
Peta also specialises in pre and post natal exercises and pelvic floor strengthening and education. Pre and post natal exercise can help mothers to develop and maintain core strength, regain body shape and minimise the effects of pregnancy muscle change. Pilates is a beneficial form of exercise for pregnant women because many of the exercises can be undertaken throughout the pregnancy when other exercise may be contraindicated. Pilates focuses on activating the deep postural muscles, but learning to perform the exercises correctly should only be undertaken under guidance of a fully trained practitioner. Mothers and babies are welcome at the studio!
With a background in nursing, Peta has an understanding of the need for strong, toned muscles and emphasises that pelvic floor exercises are beneficial for both men and women to increase muscle tone and strength to treat and prevent bladder problems.
The benefits of Pilates are numerous, such as correcting muscular imbalances, realigning the body, and building core strength from the inside out. At 3 Degrees Pilates Studio the method can be taught one on one or in a class environment and requires only comfortable attire and a desire to improve your body!

"Change your life by degrees with Pilates"
Pilates is ideal for:

Musculo-skeletal alignment
Postural awareness
General fitness & specific training
Injury prevention & rehabilitation
Women's health
Pregnancy & post-natal care
Osteoporosis
We cater for groups or individuals, from beginner to advanced levels. Mat classes, specialized equipment and private or group studio sessions are available. Corporate sessions are also offered.
15 Princes Street, Sandy Bay 7005
(03) 6224 7267
peta@3degrees-pilates.com.au
www.3degrees-pilates.com.au